Who knew that a tiny Division III Jesuit school nestled in Cleveland, Ohio's east side would become one of the NFL's most prized factories of coaches and general managers? Well—everyone who was fortunate enough to witness it all unfold.
On an early August evening in 1995, the John Carroll University football team gathered at the 50-yard line at Wasmer Field. The 5,000-seat stadium in University Heights, nestled among tall trees at the eastern edge of campus, corralled the day's humidity. Head coach Tony DeCarlo congratulated his team of 100 or so guys for good work during the season's first set of two-a-days.
Division III football did not, and does not, boast the grandiose stadiums and media glory that exist in Division I's behemoth programs, but this practice contained the same sweat, aches and monotony that are seen in two-a-days at any level of college ball. The unvarying rhythm had just begun: sleep, food, meetings, practice, meetings, practice, dinner, meetings, sleep. Only the brutal alarm of a significant injury or an hour of socializing in campus dorms — a social intermission before a "lights out" declaration echoed through the halls — would shake the soporific schedule.
After dinner on this humid August night, eight quarterbacks gathered in the bowels of the athletic facility. This number would later drop from eight to four, in time for the season opener, after position changes and a couple of acknowledgments that Division III football might not be worth its costs. One quarterback in the room, a freshman, seemed to immediately understand the JCU culture. He sat in the front row, and his hat's bill faced forward despite the era being accustomed to the backward cap. This freshman had a spiral notebook opened to its first page and four — yes, four — sharpened pencils laid out neatly on his desk. He stared at a chalkboard waiting for his positional coach, Joe Perella, to start the meeting so that he could absorb everything — terminology, formations, philosophy. Everything.
Maybe Josh McDaniels was a special freshman in the JCU program. Maybe his father, who coached him at high school powerhouse Canton McKinley, cued him to the cerebral, business-like culture of Blue Streaks football. But he would not be the first or last JCU student-athlete to learn an approach to football that would propel him on an unlikely path from Division III football to the sport's biggest stage.
*****
The JCU-NFL Pipeline
Don Shula (1951)
Former Head Coach, Baltimore Colts & Dolphins
Carl Tassef (1951)
Former Assistant Coach, Dolphins
Dick Walker (1955)
Former Defensive Backs Coach, Patriots & Steelers
Chuck Priefer (1962)
Former Assistant Coach, Lions and Chargers
Gary Stevens (1965)
Former Offensive Coordinator, Dolphins
Sil Cornachione (1965)
Former Director of Personnel, Dolphins
Ken O'Keefe (1975)
Current Wide Receivers Coach, Dolphins
Pat Moriarty (1993)
Current Senior VP of Football Administration, Ravens
Chris Polian (1993)
Current Director of Pro Personnel, Jaguars
Greg Roman (1993)
Current Offensive Coordinator, 49ers
Tom Telesco (1995)
Current General Manager, Chargers
David Caldwell (1996)
Current General Manager, Jaguars
Nick Caserio (1999)
Current Director of Player Personnel, Patriots
Josh McDaniels (1999)
Current Offensive Coordinator, Patriots
Jerry Schuplinski (1999)
Current Coaching Assistant, Patriots
David Ziegler (2000)
Current Assistant Director of Pro Scouting, Patriots
Ben Milsom (2001)
Current Director of Sales, Buccaneers
It's bizarre that JCU, with just 3,800 or so students on a residential suburban campus, has delivered so many alumni to high-profile positions on NFL coaching staffs and front offices. The current list of alumni in the league includes David Caldwell and Chris Polian, Jacksonville personnel executives; Tom Telesco, San Diego's general manager; Nick Caserio and David Ziegler, New England personnel executives; Greg Roman, San Francisco's offensive coordinator; McDaniels, New England's offensive coordinator; and several others.
The pipeline to the NFL runs deep, but there has to be more to the story. How did this happen? Why has a Division III football program that is, in most respects, typical been able to consistently churn out quality NFL minds?
*****
The story of football at JCU begins with Don Shula, of course. A 1951 JCU grad, his name now adorns the school's football stadium. A former NFL player, Shula is best known as the Hall of Fame coach of the Baltimore Colts and Miami Dolphins. Upon graduating from JCU, Shula and his JCU teammate Carl Taseff were drafted by Ohio's own Paul Brown. Tasseff would later assist on Shula's Miami staff, as would JCU alumni Gary Stevens and Sil Cornachione.
Shula also helped Perella. A 1963 JCU grad, Perella was, by his own admission, on a wayward path before attending the Jesuit school. But his time studying and playing football at JCU convinced him that he wanted to coach football, so he dialed Shula's number.
"I just cold-called him, let him know I was graduating from John Carroll and asked if he could help me get a job in football," Perella laughs. "Shula helped me out because that's how the Jesuits do things."
If Shula is the godfather of JCU's factory of football thinkers, Perella is its lynchpin. A Blue Streaks coach for 47 years, his ties reach back to Shula and extend to those who played for him, including Tom Arth, JCU's current head coach, whom Perella still helps as an offensive assistant; Caserio; McDaniels; and this writer.
Perella credits Bill Polian, whose son Chris graduated from JCU in 1993, as the person who opened doors for alumni who graduated with Chris and shortly thereafter. "He was the guy that started the whole thing for the guys in the '90's," Perella says, though he's quick to add that JCU grads were promised nothing after their time at the university and flourished because they were all smart and dedicated to football.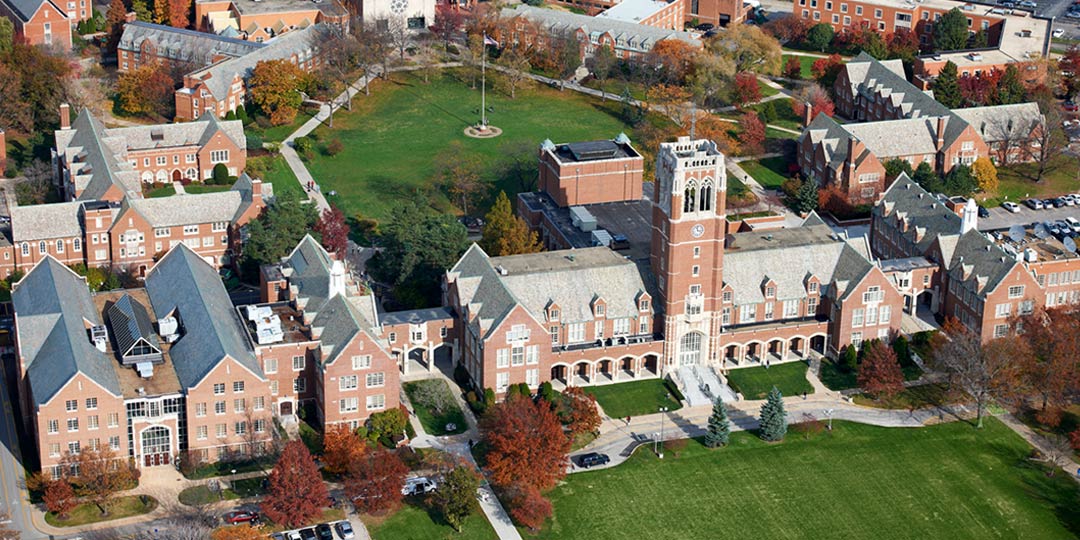 Members of the JCU football tree are not smart and diligent by coincidence; that is the template for players the school recruits, the traits that coaches hope to accentuate. Greg Debeljak, the head coach at Case Western Reserve University, was a JCU assistant from 1998 through 2000. He recruited players such as McDaniels largely for their football intelligence.
"Josh was special. He was almost raised to be a coach because his father was such a great high school coach at Canton McKinley," Debeljak says. "He was just incredibly smart when it came to football."
As much as Debeljak wants smart players, he also wants guys who will outwork their competition. That's what he found in Caserio, a four-year starter at quarterback who now directs New England's pro personnel department, and in Roman, the architect of San Francisco's intricate blend of West Coast, zone-read and power running offenses.
"Roman was a grunt at heart, really. Just a worker — super motivated," Debeljak says. "He started in the NFL as a strength intern for the Carolina Panthers and would work 6 a.m. to noon in that capacity. From noon until midnight, he would break down film for coaches, and one time I asked him if he ever asked anyone for some help. He told me, 'No way. If I do that, then I'm suddenly expendable.' He was a unique guy."
Larry Kehres, the Mount Union coaching legend and NCAA leader in career winning percentage, holds an outsider's view of JCU that echoes Debeljak's experience of brains and grit.
"My best guess as to why so many JCU men have done well in the NFL is that they possess one similar quality: intelligence," Kehres says. "Certainly they possess many other outstanding qualities. Yet minus a very high level of intelligence, it seems that such success would not be possible."
When asked to describe one former Blue Streak — Caserio — Kehres offers more of a mantra than a reply: "Tough, tough, tough." That is all he felt he needed to say.
*****
Most college mission statements are merely regal, haughty jargon crafted by some bureaucratic committee and designed to appease trustees, donors and parents of applying students. These statements show up on a pamphlet or banner here and there, and they're often forced into commencement speeches. Rarely do they mean something to a student body. Even more rarely do they shape a football program.
The JCU vision is to "graduate individuals of intellect and character who lead and serve by engaging the world around them and around the globe." Endemic to the Jesuit tradition is a commitment to rigorous academics but also to the idea of training social leaders. The faculty is student-oriented and focuses on developing each individual with particular attention given to fostering excellence in interpersonal relationships. Perella, Arth and other football coaches built the football program to reflect the school's vision for intellect, servant-leadership and relationships.
Arth leads the Blue Streaks as a person who knows the path to the NFL. He graduated from JCU in 2003 after setting every passing record in school history. He then spent three seasons with the Indianapolis Colts as an understudy to Peyton Manning and later had a stint with the Green Bay Packers. When asked what enables so many JCU grads to make it in the NFL, he pivots his focus away from the football program and toward the larger institutional tradition.
"Of course there is a great football tradition at Carroll but the real foundation for excellence is the Jesuit model," Arth says. "The heart of our John Carroll heritage is what binds all the NFL guys together. Understanding the Jesuit model and embracing the rigors that a JCU student is put through creates a unique foundation."
Arth then recapitulates the school's vision in a way that would seem rehearsed if not for the sincerity in his voice. "The mission of our university is to graduate individuals with great character who can lead and serve," he says.
After Caldwell, a former JCU linebacker, graduated from the school in 1996, his first NFL job wasn't really a job at all; it was an internship with the Carolina Panthers, where Bill Polian was the general manager. Caldwell had planned to attend graduate school but decided it would be superfluous. "My experience with Carolina was grad school," he says. He methodically worked his way up the NFL ladder with stops in Indianapolis — where he reconnected with Polian — and Atlanta before landing Jacksonville's general manager role in December 2012. The road from intern to top executive is arduous, but Caldwell believes his alma mater put him in position to endure the path.
"The thing I learned at JCU that uniquely equipped me for my NFL career — especially the early years when there are long hours but not much pay or recognition — was how to adapt, how to cope with different and sometimes difficult situations," Caldwell says.
*****
It has been said that luck is what happens when preparation meets opportunity. The surprising NFL pipeline at a suburban Division III school came about because the university was able to offer its student-athletes both. Caldwell's path is emblematic of the situation. Twice he benefitted from Bill Polian's belief in JCU and the intelligent, grinding workers it produces, just as current Blue Streaks benefit from internships with Philadelphia, Indianapolis and Tampa Bay. But Caldwell, like his fellow alumni in the NFL, wouldn't have ascended based on his alma mater's reputation alone. He needed to prepare, and JCU's mission — passed on by the football program and the university at large — apparently readied him.
Arth sums up the unsuspected pipeline well.
"Look at where the guys in the NFL — Greg Roman, Dave Caldwell, Tom Telesco with the Chargers, Nick and Josh — started: at the bottom, picking up Gatorade cups in the locker room or splicing film for 15 hours a day," Arth says. "Now many of them are running organizations in executive roles or on the sidelines. The Jesuit model — the leadership aspect and the service component, having the humility to take on menial tasks — is what sets them apart. JCU guys aren't afraid to commit, to work and to serve; in fact, they hunger for it."
*****
Author: Jeff Kasler | Editor: Paul Glavic | Producer: Scott Sargent | Images: John Carroll University
Jeff grew up in Cleveland idolizing Bernie Kosar, Ron Harper, and (somewhat regretfully) Cory Snyder. He attended John Carroll University and now lives in Columbus. He loves Cleveland sports and writing.